What are backlinks?
It's pretty simple, really. Backlinks are a fancy digital marketing term for a link on your website that directs people to another website. I'll have our SEO expert friends at Moz illustrate: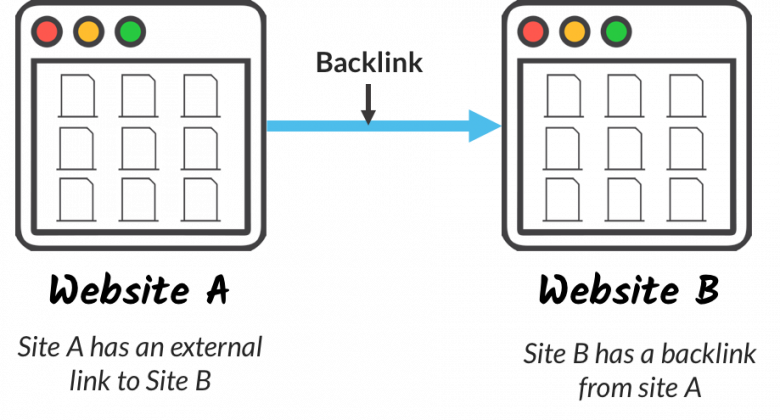 Pretty simple, right? So...
Why is backlinking important?
You probably don't think linking to another site has much significance—but backlinking makes a big difference in search engine ranking. In essence: the more websites linking back to your website, the more likely you'll show up in search engine results.
Why? Moz says it best:
Backlinks to your website are a signal to search engines that others vouch for your content.
If many sites link to the same webpage or website, search engines can infer that content is worth linking to, and therefore also worth surfacing on a SERP. So, earning these backlinks can have a positive effect on a site's ranking position or search visibility.
How to earn backlinks to your site
If you have partners or affiliates you work with, ask them to link to you! It could be on a partner list page, or—even better—in a blog post (old or new!) with content relevant to the content on your website. Ideally, you want the site linking to yours to be relevant to the content you publish. You shouldn't seek backlinks for the sake of backlinking. Oddly enough, search engines can tell when this is the case—so not all backlinks are as valuable as others. Websites with more authority will always help you much more in improving your search engine ranking.
For example, if you pen an article for Forbes, you'll want to ask that they link to your website in your bio. Forbes is a website that has rich, valuable content and it's been around for a very long time. It's a popular site and is considered trustworthy. These are key components of site authority. That is, these are the qualities of a website from which you'll want to earn backlinks.