From subject to subject, title to title, our books are about connecting people with ideas that make a difference in their organizations, in their communities, and in their lives—leading us forward to create a world that works for all. These days, though, books are just one way—and not always the most effective way—that people can engage with the new ideas we so urgently need.
That's why we are going beyond the printed word to connect people and ideas in an entirely new way: online learning.
To kick things off, in the fall of 2017 we launched our first online training summit: the Servant Leadership Online Training Summit. Taking its inspiration from Ken Blanchard's bestselling book Servant Leadership in Action, released earlier this year, it was the largest global convening of the BK community in our twenty-five-year history, with 40 subject-matter experts and 20,000 participants from around the world gathering virtually for a ten-day broadcast—and a sign of things to come.
This fall we are ramping up our efforts to launch not one but two online events: the Women's Leadership Online Summit and the Dare to Serve Online Training course featuring BK author Cheryl Bachelder. Read on for more information!
Women's Leadership Online Summit
Leading Change at Work and Beyond
Eight Days to Grow Your Influence, Transform the Workplace, and Rewrite the Rules of Power
September 20–27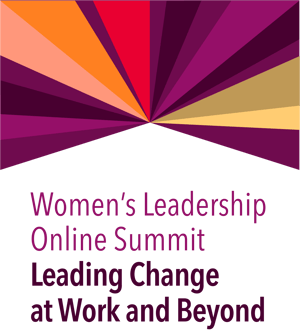 Join us September 20–27 for this unprecedented eight-day online summit! We are bringing together a powerful and diverse group of leading CEOs, authors, and social justice advocates to educate, equip, and inspire women to expand their leadership capacity. The summit is free to attend during the eight-day broadcast, with the option to purchase lifetime access to the video recordings, transcripts, and bonus materials for $297. To cohost, we've tapped Berrett-Koehler's very own vice president of international sales and business development, Johanna Vondeling, and former executive director of Race Forward and publisher of Colorlines.com, Rinku Sen.
With talks from more than 25 experts including bestselling authors like Liz Wiseman (Multipliers: How the Best Leaders Make Everyone Smarter), nonprofit leaders like Ms. Foundation for Women CEO Teresa Younger, business leaders like Linkage executive vice president Susan MacKenty Brady, and visionaries like Black Lives Matter cofounder Patrisse Cullors, attendees will hear a wide variety of perspectives. Topics range from finding your purpose to coaching and mentoring, silencing your inner critic, building the confidence to take on big tasks, proving the triple bottom-line impact of having more women leaders, and even learning leadership lessons from hip-hop stars and a Disney princess!
>>> Click here to attend for free <<<
Dare to Serve Online Training
A Master Course in Servant Leadership with Cheryl Bachelder
Dates: October 15-November 4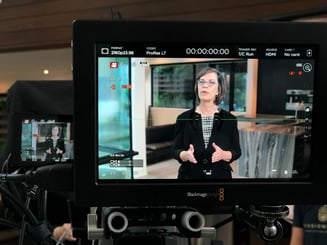 In this five-week online training, bestselling author and former Popeyes CEO Cheryl Bachelder (who is also speaking in the Women's Leadership Online Summit) will teach executives the ins and outs of organizational transformation using the servant leadership model.
Drawing on the latest edition of her bestselling book Dare to Serve: How to Drive Superior Results by Serving Others, the course offers a blueprint for successfully implementing servant leadership in an organization.
Each week, participants will access a new lesson that includes a thirty-minute video training (along with an audio version and PDF transcript) and interactive exercises. They also have the chance to join a sixty-minute live video conference with Cheryl for personal coaching and feedback and get access to a private online group to connect with fellow students. Prices range from $467 to $997.