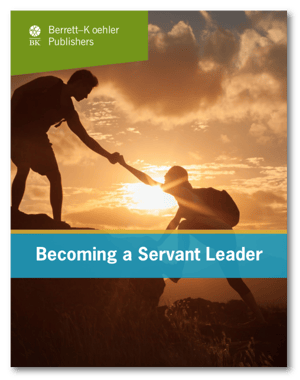 We all want to enjoy our jobs and advance in our careers. But all too often, we inherit a toxic or fear-based workplace culture, one with divisive silos and low collaboration between coworkers—all leading to missed insights, low productivity, and increased burnout.
But the workplace doesn't have to be this way. Enter servant leadership. Servant leadership focuses on allowing those under you to own their goals and empowering them with the tools they need to accomplish their goals. Instead of perpetuating the old, broken authoritarian command-and-control model of business, servant leadership fosters innovation and goal achievement through a culture of serving, autonomy, trust, and openness.
In this e-book, you will learn:
Robert K. Greenleaf's founding principles of servant leadership
The two vital components of servant leadership
How to motivate your team to operate with purpose
How to create value for all stakeholders, not just shareholders
How to build cultures of trust, openness, and caring
Download your copy today!