One misguided, although altruistic, idea is that everyone should be trying to save the world from problems such as racism and global warming. People agonize over their inability to fix the issues that continue to cause harm. One person, try as they might, will find it difficult to make a dent in these behemoth problems. However, the power for real change could be right next door.
We're taught to improve our communities by being a good neighbor, voting, and volunteering. We know that it is our responsibility to help our neighborhoods flourish. But not everyone knows that communities have the power to provoke social change—real change.
In the wake of George Floyd's murder in 2020, over 550 communities organized protests against racial injustice. According to the Anti-Defamation League, "The impact of the protests is already evident in several cities where steps are being taken toward a broader set of law enforcement reforms."
While protests are a great example of communities coming together to promote change, there are other, less obvious ways for communities and their members to thrive. The following books from Berrett-Koehler Publishers demonstrate the symbiotic relationship that people and their communities share.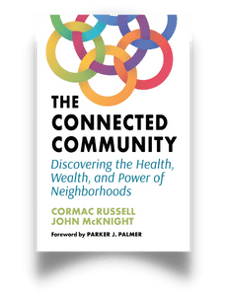 The Connected Community—Cormac Russell and John McKnight
The Connected Community teaches us that our neighborhoods are rife with assets for change. There is power in small communities, and Russell and McKnight illustrate how to uncover talents and abilities that are hidden within neighborhoods.
Russell and McKnight say, "This book is written in the wake of local ripples, made by regular people in their communities, using what they have to secure what they need." These kinds of ripples, though small at the start, can turn into waves that lap at the shores of nationwide social change as experienced with the first George Floyd protests.
Digital, Diverse & Divided—David Livermore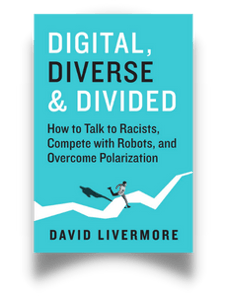 Our world is increasingly polarized. Our communities are being divided by politics, race relations, religion, and more. People are struggling to communicate (whether through lack of trying or difficulty) with each other and the rift keeps growing deeper.
Digital, Diverse & Divided reimagines Livermore's renowned work on cultural intelligence, a scientific model designed for working with people of different cultures, and uses it to combat the issues plaguing our communities.
In his book, Livermore says, "Identity politics, immigration reform, and protests are dividing families, communities, and workplaces. It's going to take more than joining a march or retweeting a statement to bridge the divide."
Building community is at the very core of Berrett-Koehler's mission to "connect people and ideas to create a world that works for all" and we're proud to bring these new books to the table to amplify that commitment. These titles join many other books on community such as The Art of Community, Reclaiming Your Community, and Community.
Among these classics, we would like to highlight: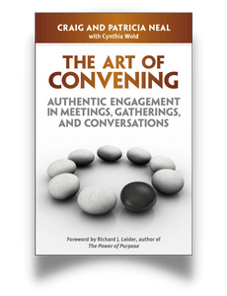 The Art of Convening—Craig Neal, Patricia Neal, and Cynthia Wold
As demonstrated in The Connected Community and Digital, Diverse & Divided, finding a way to have meaningful conversations and authentic engagement is imperative to harnessing the power of community.
The Art of Convening teaches us how to hold group meetings with purpose. Through the framework introduced in this book, we learn how to hold spaces for communication where all voices are heard, profound results can be attained, and transformative action can occur.
Through learning the practices of proper convening, communities can host gatherings for purposes that strengthen their communication and understanding and allow space for real change.
Now more than ever we need to recognize and embrace the power that our small communities hold. While large-scale government solutions may be out of our reach, social change on a community level is achievable by all. And with perseverance and leading by example, those small community ripples, which can turn into waves, might create a tsunami of change.