Another month, another bestseller list!
This fall is shaping up to be an exciting time here at Berrett-Koehler Publishers. In September, we published the Arbinger Institute classic Leadership and Self-Deception in its third edition—a milestone for the perennial bestseller. The Wall Street Journal dropped a powerful review of the August release The Big Four, causing the book to surge on Amazon. And we were thrilled by a shoutout from "social justice bae" Matt McGorry (who has appeared on shows like Orange is the New Black and How to Get Away with Murder) for The Body Is Not An Apology—a book that shows no signs of slowing down, having just surpassed 10,000 copies sold.
Beyond books, we saw smashing success with our second-ever online training event. More than 20,000 attendees 31 amazing speakers came together in September for The Women's Leadership Online Summit: Leading Change at Work and Beyond. And we're not done yet! Enrollment is now open for our breakthrough online course from Cheryl Bachelder. Check out the Dare to Serve Online Training: A Master Course in Servant Leadership.
Oh, and one more thing: BK president and publisher Steve Piersanti announced his plans to step down next year to focus on an editorial role, so we're on the hunt for our next CEO.
Like we said, we've got a lot going on here at Berrett-Koehler. And we haven't gotten to our bestseller list yet! Read on for September's top titles.
1. Leadership and Self-Deception and the Arbinger Suite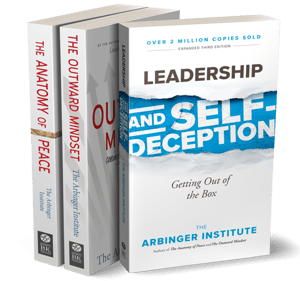 A longtime staple of our bestseller list, the Arbinger Institute's suite of titles continues to sell actively, taking the first spot on our September list.
Released in its third edition in September, the first two editions of Leadership and Self-Deception have sold nearly 2 million copies in 33 languages worldwide. Amazon reviewers describe this book as "powerful," "life-changing," and an "amazing journey of reflection, introspection, and self-discovery."
What's all the fuss about for Leadership and Self Deception?
The Arbinger Institute's latest video explains:
All three books are available on Audible!
Leadership and Self-Deception | Amazon | Barnes and Noble | Indiebound | BK Bookstore
The Anatomy of Peace | Amazon | Barnes and Noble | Indiebound | BK Bookstore
The Outward Mindset | Amazon | Barnes and Noble | Indiebound | BK Bookstore
2. Eat That Frog!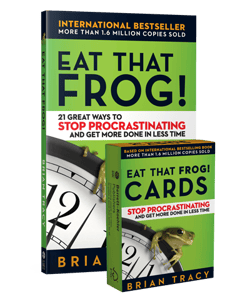 It's no secret: we're always looking for ways to be more productive. So it's no surprise that Brian Tracy's productivity classic Eat That Frog! continues to top our bestseller list month after month!

Tracy explains how we often mistake working hard for working smart. He instead shows readers how working smart actually means getting more done in less time—by focusing on three key principles: decision, discipline, and determination. Hailed as the go-to guide on time management, Eat That Frog! has sold over 2 million copies around the world in 46 languages (and counting)!

Eat That Frog! is available in multiple interactive formats, including a card deck, workbook, video training, and audiobook.

Eat That Frog! | Amazon | Barnes and Noble | Indiebound | BK Bookstore | Audible

3. The Innovation Code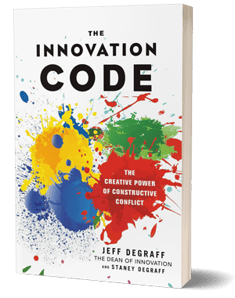 With the contentious and divisive times we're living in, we may find ourselves engaged in conflict more often than we like.
But conflict, according to management experts Jeff and Staney DeGraff is key to driving impassioned innovation. Why? We innovate best with people who challenge us, not people who agree with us.
Making its first appearance on our bestseller list, The Innovation Code introduces a simple framework to explain the ways different kinds of thinkers and leaders can create constructive conflict in any organization. What's more, there's also a card game to help you understand how you and others can embrace creative conflict!
The Innovation Code | Amazon | Barnes and Noble | Indiebound | BK Bookstore | Audible
The Innovation Code Card Game | Amazon | Barnes and Noble | Indiebound | BK Bookstore
4. Trust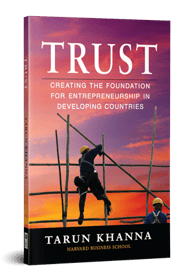 Why do entrepreneurial ventures often fail in the developing world? Tarun Khanna, the Jorge Paulo Lemann Professor at the Harvard Business School and a serial entrepreneur whose focus is based in the developing world, shows that it all comes down to one simple thing: trust.
In Trust, Khanna shows that it's up to entrepreneurs operating in the developing world to weave their own independent web of trust—with their employees, their partners, their clients, their customers, and society as a whole. As Khanna puts it, "The entrepreneur must not just create, she must create the conditions to create." Using vivid examples from Brazil, China, India, Mexico, and elsewhere, Khanna's stories show how entrepreneurs can build on existing customs and practices instead of trying to push against them.
Trust | Amazon | Barnes and Noble | Indiebound | BK Bookstore | Audible
5. Trauma Stewardship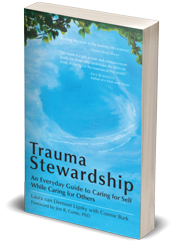 In a time that can feel exponentially chaotic on a day-to-day basis, Laura van Dernoot Lipsky's work should be in every reader's library.
Published in 2008, Trauma Stewardship is for people who work to make the world a better place, and in doing so must constantly confront pain, suffering, crisis, and trauma head-on. Laura van Dernoot Lipsky, a pioneer in the field of trauma exposure, shows how to respond to suffering not by hardening our hearts or by internalizing others' struggles as our own, but by developing a quality of compassionate presence. Van Dernoot Lipsky's second book, The Age of Overwhelm, was released to rave reviews earlier this summer.
Trauma Stewardship | Amazon | Barnes and Noble | Indiebound | BK Bookstore | Audible
6. The Memo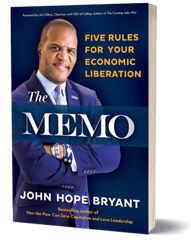 In The Memo, John Hope Bryan illuminates the path toward liberation that is hiding in plain sight.
Building on his personal experience of rising from economically disadvantaged circumstances and his work with Operation HOPE, Bryant teaches readers five rules that lay the foundation for achieving financial freedom. He emphasizes the inseparable connection between "inner capital" (mindset, relationships, knowledge, and spirit) and "outer capital" (financial wealth and property). "If you have inner capital," Bryant writes, "you can never be truly poor. If you lack inner capital, all the money in the world cannot set you free."
The Memo | Amazon | Barnes and Noble | Indiebound | BK Bookstore | Audible
7. On the Brink of Everything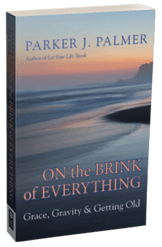 Parker Palmer's writings on teaching, education, leadership, and service have garnered a following of hundreds of thousands of people around the world. On the Brink of Everything, his latest book, is on our bestseller list for the third consecutive month since its release earlier this summer.

In this book, Palmer reflects on the trials and tribulations endured over eight decades of life as "a passage of discovery and engagement." This profound work of honesty, poetry, and a transcendent view of what it means to navigate life with grace and gravity resonates with everyone regardless of profession, age, location, or outlook.
On the Brink of Everything | Amazon | Barnes and Noble | Indiebound | BK Bookstore | Audible
8. Dare to Serve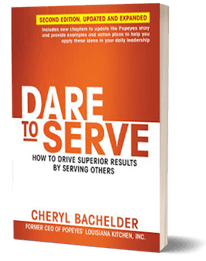 We're thrilled to see Cheryl Bachelder's new edition of her servant leadership classic Dare to Serve make its debut on our September bestseller list.
Some people say servant leaders are milquetoast. That they're all kumbaya campfires, and group hugs. As Cheryl demonstrates in this book—and in her servant leadership master course—nothing could be further from the truth.
This book shows how to transform servant leadership from a pie-in-the-sky philosophy into an integrated approach to leadership that you can apply today.
Ready to take the next step? Check the Dare to Serve Online Training: A Master Course in Servant Leadership.
Dare to Serve | Amazon | Barnes and Noble | Indiebound | BK Bookstore | Audible
9. The Mood Elevator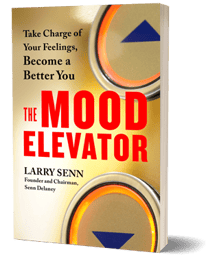 When it comes to managing moods, no one is perfect.
We all ride the Mood Elevator up and down every day. How well we do it impacts our effectiveness, our relationships, our career, and our experience of life. Most people take that ride for granted—but what if we knew the right buttons to push to move to the top?
In this practical guide, Larry Senn provides an operating manual to keep you out of the emotional basement. He shows how to interrupt negative thought patterns that keep you stuck on a lower level—depressed, stressed, anxious, judgmental—and move higher by cultivating mental attitudes like curiosity and gratitude.
The Mood Elevator | Amazon | Barnes and Noble | Indiebound | BK Bookstore | Audible
10. The Six Secrets of Raising Capital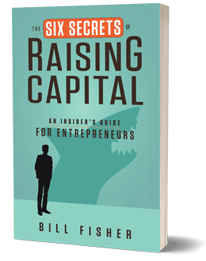 Fact: it is not the best ideas that get funding, but the best stories.
Based on Bill Fisher's master-class seminars—featured at The World Bank, The University of California, and Draper University—this book offers the kind of capital-raising street smarts that most entrepreneurs never tap into until it is too late. Fisher organizes the capital-raising process into six clear steps and then breaks through the myths to reveal the triggers for success. This book allows you to prepare for your investor meetings with a capital-raising expert coaching your every step.
The Six Secrets of Raising Capital | Amazon | Barnes and Noble | Indiebound | BK Bookstore | Audible
---