The world of projects is no longer just about schedule, budget, and scope: it's about value creation for your customers. Steering towards real value creation isn't always easy for project managers, product managers, certified scrum masters, and all the other folk responsible for "herding cats." Delivering authentically on a promise to a customer is easier said than done. However, here are six books by top thought leaders in project and product management that will help any PM stay abreast of the processes and principles that keep customers satisfied.
1. There's No Such Thing as an IT Project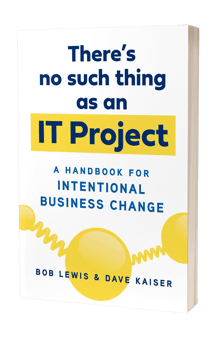 Too many businesses miss opportunity after opportunity to design, plan, and achieve intentional business change. Why? Because they ask their IT department to deliver software products: IT projects. Focusing on the IT project can be a losing game unless it supports an overall strategic vision. As this groundbreaking book points out, there's no such thing as an IT project — or at least there shouldn't be. CIOs and IT project managers who shift their attention toward intentional business change will find themselves ahead of the curve, instead of scrambling to keep up with the rapid pace of technological advances.
When the only constant in business is change, truly useful IT can't afford to build solutions that are obsolete even before they are completed! IT consultant Bob Lewis, author of the bestselling Bare Bones Project Management, has joined forces with seasoned CIO Dave Kaiser to give you the tools you need. Condensed to handbook length and seasoned with Lewis's trademark sardonic humor, it's an enjoyable and digestible read. Insisting on intentional business change takes patience, communication, and courage, but it has a huge payoff. More to the point, insist on anything else, and every penny you spend will be part of a wasted dime and a waste of time.
There's No Such Thing as an IT Project | Amazon | Barnes & Noble | Indiebound | BK Bookstore | Audible
2. Everyday Project Management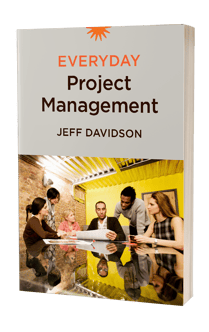 Everyday Project Management provides an introductory primer for any new project manager who wants to keep their eye on the payoff. It introduces the wide variety of tasks you will have to tackle, including assembling a team, mapping out a plan, monitoring progress, keeping your team motivated, and using appropriate planning tools, such as project management software or kanban boards. In addition, you'll gain a clearer picture of the project manager's role in the conception, planning, execution, control, and completion of a project.
Whether you are managing one project or many, this quick and easy guide to the tasks, tools, and skills of project management will carry you from project launch to project completion. Most importantly, you will learn why having a work-life balance is vital to project managers who seek long and prosperous careers.
"Everyday Project Management is a practical guide for anyone new or needing to learn more about project management. Unlike many other books, it does not rely on arcane concepts and terms, and simply tells it like it is."
—Todd C. Williams, President of eCameron, Inc., and author of Filling Execution Gaps and Rescue the Problem Project

Everyday Project Management | Amazon | Barnes & Noble | Indiebound | BK Bookstore
3. Project Decisions (2nd edition)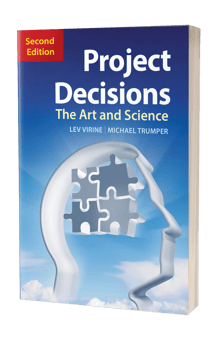 In the age of "fail fast," making the right decisions still matters. You have to pick the experiments that offer the greatest potential learning payoff without putting your business at risk. This new edition of a beloved classic in project management offers updated mathematical tools to make the right decisions while juggling multiple objectives, risks and uncertainties, and stakeholders. A surprisingly readable guide to the deep complexities of a structured project decision-making process, Project Decisions will help you identify risks and perform vital quantitative and qualitative risk and decision analyses. Lev Virine and Michael Trumper use their understanding of human psychology to show you how to use event chain methodology, establish creative business environments, and estimate project time and costs with astonishing accuracy. Each phase of the process is described in detail, including a review of both its psychological aspects and quantitative methods.
Project management requires you to navigate a maze of multiple and complex decisions that are an everyday part of the job. To be effective in increasingly complex working environments, you must know how to make rational choices with your projects and products, what processes can help to improve these choices, and what technological tools are available to help you with decision-making.
Project Decisions | Amazon | Barnes & Noble | Indiebound | BK Bookstore
4. Creating an Environment for Successful Projects (3rd edition)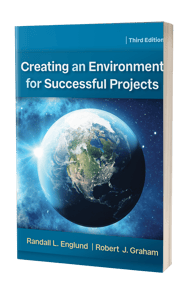 For over twenty years, Creating an Environment for Successful Projects has been a staple for upper managers who want to help projects succeed. Organizational changes rarely work unless upper management is heavily involved. Although project managers are most closely responsible for the success of projects, upper managers are the ones who ultimately create an environment that supports those projects. The way upper managers define, structure, and act toward projects has an important effect on the success or failure of those projects and, consequently, the success or failure of the organization.
This new edition includes case studies from companies that have successfully applied the approach, along with practical tools such as templates, surveys, and benchmark reports for savvy leaders who want to ensure project success throughout their organizations. The insights help management speed projects along instead of getting in their way, and the dynamic approach to project environments, grounded in decades of research and practice, will help you make your organization the most project-friendly it's ever been.
Creating an Environment for Success Projects | Amazon | Barnes & Noble | Indiebound | BK Bookstore
5. Building Better Ideas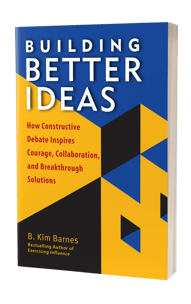 The unfortunate truth is that in many organizations, great ideas and creative solutions are suppressed, ignored, or attacked. Departments defend their turf, and people choose what is safe over what is better. For project managers, the difference between moving forward with a bad idea over a good one can be disastrous – financial or otherwise.
Enter popular consultant B. Kim Barnes's unique process of constructive debate, which helps teams create better ideas and outcomes by eliminating obstacles to honest discussion, creativity, and collaboration. A constructive debate is one in which a diverse group of individuals can express their ideas, engage others in building on and improving them, explore ideas deeply, and challenge one another's positions in a fair and productive way. In this book, you'll learn a set of behaviors you can model and encourage and a process you can facilitate, lead, or support your client in leading. In this time when opinions can be tribal and differences can lead to unconstructive conflict, it's important to find ways to build robust ideas through a thoughtful, fair, and inclusive approach.
Building Better Ideas | Amazon | Barnes & Noble | Indiebound | BK Bookstore | Audible
6. The Influential Product Manager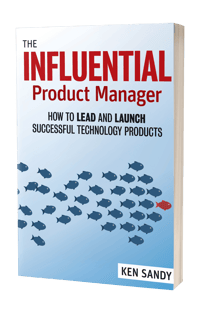 Product management is one of the fastest-growing and most-sought-after roles by job seekers and companies alike. The availability of trained and experienced talent can barely keep up with the accelerating demand for new and improved technology products. People from nontechnical and technical backgrounds alike are eager to master this exciting new role.
The Influential Product Manager teaches product managers how to behave at each stage of the product life cycle to achieve the best outcome for the customer. Product managers are under pressure to drive spectacular results, often without wielding much direct power or authority. If you don't know how to influence people at all levels of the organization, how will you create the best possible product?
This comprehensive entry-level textbook distills over twenty years of hard-won field experience and industry knowledge into lessons that will empower new product managers to act like pros right out of the gate. With teaching experience both from UC Berkeley and Lynda.com, the author boils down the most complex topics into principles that are easy to memorize and apply.
The Influential Product Manager | Amazon | Barnes & Noble | Indiebound | BK Bookstore
Whether you're designing IT infrastructure, selecting a portfolio of projects, trying to elicit your employee's best ideas, or just trying to be the world's best product manager, what's important is having the processes and principles that will help you keep your eye on the prize. No matter what your position, you can help lead the culture change toward an organization where every project exists to serve a customer's genuine need.