A little over a month ago, we sent out a survey to our community (in other words: you) to help shape the articles we publish on our blog—and it was far from completely ubinteresting [sic] [lol] [my bad]. You're a vocal bunch!
Since helping individuals, organizations, and communities create positive change is kind of our jam at BK, we were curious to know two things:
What do you want to learn about?
What gets in the way of you doing your best work?
And now that we've got your answers, we'll be writing more articles on the topics you want to know more about and whipping up neat resources to help you overcome the worst of your workplace challenges.


First, some fun facts:
Whether you do it professionally or not, you are a smart bunch of leaders, teachers, coaches, problem-solvers and lifelong learners. You represent many different industries, but you tend to be in leadership roles.
More than 50% of you are in leadership positions.
21% of you are in education, the industry with the highest representation.
19% of you are in the professional services and consulting industry.
9% of you are in publishing, like us.


Your top 3 challenges at work are...
Even though you're all smart leaders who want to learn and create, you all have a lot of different problems—and a lot of problems in general. But time and time again, this came up as your #1 challenge...


Time management and prioritizing
You are busy people! You frequently summed up your greatest challenge in just one quick word: time. The common themes you have around time are:
Making time to think strategically and plan out goals.
Making time to invest in personal or career development.
Managing time and prioritizing to maintain or achieve work-life balance.
Making time to do ALL THE THINGS.
Often, feeling rushed correlates with high workloads and feeling overwhelmed (which surprisingly only 3% of readers report having challenges with. Where do you guys work?!) This leaves you feeling too drained to do much else:
Too many demands on time during the day to explore and take new classes. Exhausted by the time I get home to do the same.
Too much work for time allowed so that I can't spend time on improving my process or future goals.
The time to think creatively about the next step.
We all struggle with time management (some even say it's ruining our lives). It's hard. We're distracted. That's certainly why Brian Tracy's classic Eat That Frog is still one of BK's top bestsellers after 15 years. Check it out, his method works!
Change management
From career changes to workplace culture changes, many of you are faced with handling—or at times fostering—change with grace:
Staying ahead of the pace of change while
maintaining balance and sanity!
Slow cultural change within my current department.
Starting over after being out of the market a while.
Whether it's fast or slow, cultural or personal, we all struggle with change. We are creatures of habit—but we are also creatures of adaptation. Change is difficult because it requires effort, but change initiatives are much more successful than people assume. Don't give up!


Training, education, and mentorship
Interestingly, you reported that challenges in training and education were often tied to challenges with management and leadership:
Management that is uninterested
in true staff development.
Guidance on how to move forward
and lack of feedback.
Lack of strong senior leadership in making
opportunities available to me.
But the fact of the matter is people moving into management roles often lack training themselves (and it is a notoriously difficult transition). While the best managers are supportive, they, too, need support—working well together is a two-way street, after all.
Whether or not you're in a leadership position, the BK community is about supporting each other. Sharing resources to do so is exactly what our new blog is all about—and, well, don't forget our books (books—and management—is kinda our bread and butter). We've got resources for new managers, seasoned managers, and employees struggling to have a positive relationship with their managers, too.


You want to learn about...
Innovation and creativity
You're clearly a forward-thinking group. Here's what you had to say when we asked what topics were most important to you:
We live and work in a world that is on the path of rapid and constant change—we not only need to assess what is going on, how we are changing but need to challenge our assumptions and continually adapt and take charge of the now as well as the possible future.
While innovation is clearly important to many of you, you also expressed some nuanced opinions about it:
While I like innovation and creativity best, am not a fan of the "entrepreneur humble brag" model. Much prefer focus on the methodology behind the process.
We also had an insightful comment on another topic needing more attention in the wake of innovation:
Change management because the way innovation is moving businesses forward will make it more important.
Innovation begets change—yet we seek to establish harmony and stability in our organizations by making workplaces welcoming for all. However, conflict is necessary for innovation to occur. This is a difficult paradox for organizations that value harmony and stability. The antidote according to BK authors Jeff and Staney DeGraff: constructive conflict.


Personal development
As often self-described lifelong learners, you said growth and positive change is very important to you—not in the least because you know that improving yourself can lead to improving the lives of your community and those around you:
I like to learn and most situations can use improvement. How can I do/can it be done better?
I would like to grow into a better person and be a better leader considering I've never really had that in my life.
In the end it all comes down to personal choices: how do I make the best choices?
Granted, personal development is a universal drive and is not limited to business. As Jim Rohn says: "Your level of success will rarely exceed your level of personal development." This is especially true of leaders, but investing in your employee's personal development is beneficial, too. Doing so builds goodwill, increases engagement at work, and is an investment in future leaders in your company.
But be warned—such investments will fail if they're not taken seriously or driven by the individual employee (fact: you can't force your employees to develop—you can encourage it, though!).


Leadership
It may come as no surprise that many of you are are interested in leadership. We are, too! Much like personal development, you see developing strong, responsible leadership as a means to improve the lives of those in your community:
I'm a firm believer that as a leader, I am a coach and mentor. By maintaining life-long-learning and coaching my staff and peers, I positively influence the long-term success of my organization.
I'm particularly interested in developing corporate cultures that emphasize quality of life for its workers over the whole spectrum of the business...and a responsibility not just to leadership in business, but to leadership for health of people and the planet.
It may not be immediately apparent, but personal development and leadership are two complementary values. The Arbinger Institute says one of the most important skills for leaders is self-awareness. It's what really makes a leader, after all (and yes, we have an amazing book to help you with that).
In that vein, many of you are concerned about what leadership should look like outside the workplace:
We are in a period of time when development at the organizational and leadership level is crucial.
What are the qualities of an effective leader? How do they act? How do they interact with others? These are the questions on your (dare I say our) minds—and we are endeavoring to answer them!


And finally, the man you've all been asking about...
Long live Jeevan!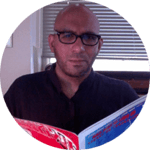 Some of our long-time readers and BK fans have been asking about Jeevan, BK's chief editorial flunky and beloved newsletter editor of yore. Jeevan IS still around—we haven't canned him (yet)(JK). More than that, he is a regular contributor to the Berrett Koehler blog and our newsletter for authors and writers: The Author Toolkit. He'll be covering editorial tips, insider knowledge on getting published, and news that catches his eye.


One last thing.
I want to give a final shoutout to those of you who took the survey: THANK YOU!
Seriously! Surveys may seem like dumb, inconsequential time-wasters—and to be fair, many of them are.
But for organizations you actually care about, taking the time to give your feedback is more than just a way to gush or complain. It's an opportunity to shape the direction of an organization you love and support—and they'll appreciate you all the more for it.
Your voice matters, your voice is powerful—keep using it!