When did it become the norm to shove exercise into the wee morning hours or a scramble to get to yoga after work? When did going home for dinner become picking up ready-to-go, over-packaged, pre-made, or in-a-box kits instead of pouring a glass of wine and enjoying the onions while they sauté? Why do daily life tasks get pushed into after-hours or onto the weekends resulting in over-scheduled weekends that are meant for rest and relaxation?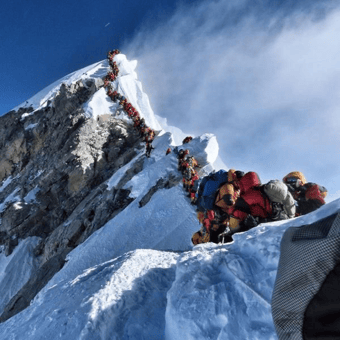 Our culture tells us to prioritize work over ourselves, to go big or bust, to squeeze our wellness into pay-for-play slots. But we don't need more seminars or strategies for work-life balance. We know what we need. We need to shift the priority back to ourselves.
But all that cultural conditioning to put work first means that sometimes it can be a little tricky to remember to take time for ourselves. It takes practice. We need to stop, choose what's really most important, and then commit to taking one tiny step after another to get where we want to go. We need to practice and be patient.
Start at the beginning
Where to start? If we accept the fact that we are never 100% in balance it's a little bit less daunting. Balance is an experience of range. It's not something to conquer. Try skiing or surfing and you'll know! We live complicated lives that are about more than us and include partners, children, parents, and…sometimes everything is running smoothly and sometimes not. That's ok! If you have to spend more time on work priorities one week, you might be spending more time on your personal priorities the next. Balance is not a static thing.
Your first step is actually very, very (did I say "very?") simple. It starts with scheduling your personal appointments into the business day. Make a calendar appointment with yourself, the same way you make one to meet with your team. Then treat these appointments as equally important to appointments with your colleagues or clients. What's difficult is developing the discipline needed to consistently add you into your business. It's about creating a practice. You can create your new norm.
Make it part of your business to take care of yourself
When you weigh personal appointments like business appointments, you are buying yourself time. And you are managing the expectations of others by literally setting up time "blocks."
You may be tested. Personal appointments may need to be rescheduled every now and then. But that's not your new norm. You're not lying or hiding anything. Your Calvinist work ethic is not being punctured. You're taking care of you and you is a big part of your business.
It's pretty basic.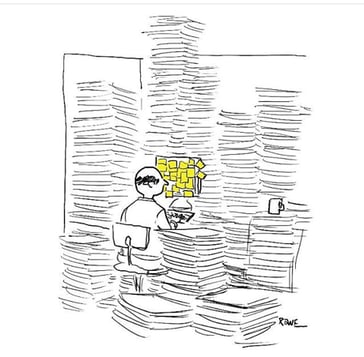 Distinguish between urgency and emergency
Your next step is to practice untangling urgent matters from true emergencies. It's easy to backslide here, so pay attention. Let's say you're faced with an unexpected problem at work. You can dive in to fix it now, which will throw your whole day off – or you can wait until tomorrow when you have an extra hour available to deal with it. What do you do?
Take a moment to consider it. Which is better: diving in to fix the problem immediately, or taking a breath, and resetting your client's expectation? Sometimes putting distance between the problem is the better approach. What this requires is slowing down, reviewing possible outcomes, resetting expectations and taking a long, slow breath. If no one is hurt, it's all ok.
I like to get a glass of water in these situations and it's not because I need to hydrate. The steps I take to get a glass, fill it with water, drink the water and put the glass down breathe time and focus into the choice I'm going to make about the pending problem. It can be a moment of mindfulness in the middle of a storm.
GO HOME
Last but not least, here's a final reminder for you: go home. That's right. Pick a time of day when your workday ends and "go home" to family, friends or your cat. Grab a beer. Make dinner. Hang out. Watch Netflix. Leave the busyness of work at work. If you don't take time to unwind you are sucking the wind out of your sails for the next day. You are also not allowing yourself to process, to be in a state where new ideas can randomly emerge. Historically speaking those "aha" moments are more likely to come while taking a shower or long walk than when you're hunched over a proposal or a pile of bills.
About the author
Sharon Rowe is the founder and CEO of Eco-Bags Products (a certified B-corporation), which grew to become a $2.2 million business. Featured in Time magazine and in the indie film Bag It, Rowe has been the recipient of several awards, including the Business Council of Westchester's Entrepreneur of the Year, Enterprising Woman of the Year, and the Women's Enterprise Development Center's Lilian Vernon Award and is an active member of the Women President's Organization and Social Venture Network. Rowe's latest book The Magic of Tiny Business shows how to build to business to meet financial, personal and social impact goals. Tiny is mighty!