March was a whirlwind at Berrett-Koehler Publishers! Here is a list of our top ten bestselling books for the month—and why they should be at the top of your reading list.
1. Servant Leadership in Action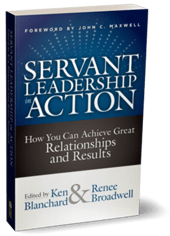 Hailed by INC Magazine as "one of the most anticipated leadership books ever published," Ken Blanchard's edited collection of essays on servant leadership heads up our bestseller list this month with over 10,000 copies sold in March alone.
The world is in desperate need of a new leadership model. The negative consequences of self-serving leadership reverberate through every sector of society. In this book, lifelong servant leader Ken Blanchard shows that there's a better way.
With contributions from the likes of Brené Brown, Stephen Covey, Liz Wiseman, Raj Sisodia, Cheryl Bachelder, Michael Bush, Jim Kouzes, and more, Servant Leadership in Action teaches readers how to cultivate a practice of servant leadership to build better relationships, achieve better results, and ultimately contribute to a better world.
Find Servant Leadership in Action on Amazon, Barnes and Noble, Indiebound, or the BK Bookstore.
2. Leadership and Self-Deception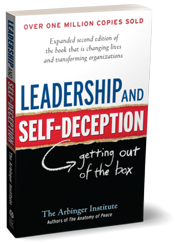 A word-of-mouth viral phenomenon since its original publication in 2000, Leadership and Self-Deception by the Arbinger Institute has sold a total of nearly 2 million copies, has been translated into over thirty languages, and has remained a constant fixture on our bestseller lists year over year. Through a powerful story, the authors expose how we all blind ourselves to our true motivations and unwittingly sabotage our own efforts to be happier and more successful. Stay tuned for a new edition in September 2018!
Find Leadership and Self-Deception on Amazon, Barnes and Noble, Indiebound, or the BK Bookstore.
3. The Purpose Revolution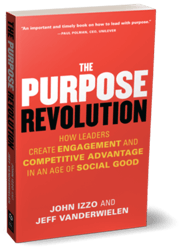 It's a fact: purpose-driven companies do better by nearly every traditional measure, including customer loyalty, employee engagement and retention, innovation, and the bottom line.
Praised by Seventh Generation CEO Joey Bergstein as a compelling work filled with the tools you need "to help define, refresh, and bring purpose to life in your business," The Purpose Revolution by John Izzo and Jeff Vanderwielen shows how companies can utilize purpose as a powerful competitive edge—and provides a framework for leaders to develop purpose within their own organizations.
Bestselling author Jim Kouzes puts it best in his review: read it, or "get left behind wondering why your employees, customers, and investors have moved on to someone who has." Welcome to The Purpose Revolution!
Find The Purpose Revolution on Amazon, Barnes and Noble, Indiebound, or the BK Bookstore.
4. A Great Place to Work For All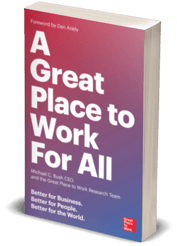 Michael Bush, CEO of Great Place to Work, the organization behind Fortune's famed annual list of the 100 Best Companies to Work For, demonstrates how cultivating a people-first workplace is better for business, people, and the world. Salesforce CEO Marc Benioff praised the book as highlighting "the essential values that every organization should follow to thrive in the future."
In March, over 1,000 people attended the Great Place to Work for All Summit in San Francisco to discuss the ins and out of how to build the best workplace culture that is welcoming to people of all backgrounds and identities and maximizes human potential. What a fantastic launch for this incredible book!
Find A Great Place to Work for All on Amazon, Barnes and Noble, Indiebound, or the BK Bookstore.
5. The Essentials of Theory U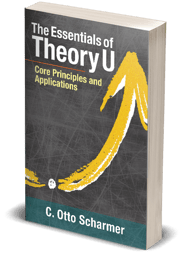 In The Essentials of Theory U, MIT professor and leadership sage C. Otto Scharmer distills the incredible wisdom of his seminal texts Theory U and Leading from the Emerging Future into a useful pocket guide for practitioners.
Edgar Schein, MIT Sloan School of Management Professor Emeritus and one of the greatest living thinkers in the field of organizational behavior, called the book "a brilliant analysis and description of how we can create new ways of seeing, thinking, and behaving to deal with the new complex, systemic, culturally interconnected problems of today's and tomorrow's world...an incredible tour de force."
Scharmer is also famous for co-founding the MITx u.lab, a massive open online course on leading change that attracts hundreds of thousands of users from all over the world.
Find The Essentials of Theory U on Amazon, Barnes and Noble, Indiebound, or the BK Bookstore.
6. The Power of Having Fun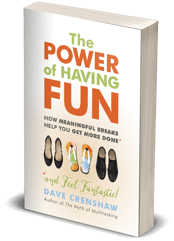 At work, fun is rarely our top priority. In The Power of Having Fun, organizational consultant Dave Crenshaw argues that this is a problem that needs fixing. Fast.
The prevailing wisdom is that a lifetime of working hard, you retire and then you get to have fun. Right?
Nope. Crenshaw calls this the culture of WISH: you slave away so that it will all be Worth It Someday, Hopefully.

But by putting fun first—carefully scheduling enjoyable, meaningful breaks throughout your day, week, month, and year—not only will you be happier, you'll be a lot more productive too. Fun has the power to turn work culture into WIN culture—it's all Worth It Now. Indeed, according to Seth Godin, "the simple wisdom in Dave's book might just change your life."

Find The Power of Having Fun on Amazon, Barnes and Noble, Indiebound, or the BK Bookstore.
7. Eat That Frog!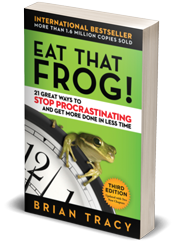 There's an old saying that if you eat a live frog fist thing in the morning, you'll have the satisfaction of knowing you're done with the worst thing you'll have to do all day. For Brian Tracy, this is the perfect metaphor for productivity. If you can tackle your most challenging task first instead of putting it off for later, you'll get more done and achieve better results your work and life.
Since its release in 2001, the procrastination-curing phenomenon classic Eat That Frog! has sold over 2 million copies, and remains a bestseller today. An updated third edition was released 2017, along with a suite of Eat That Frog! products, including a workbook, card deck, and video training course.
Find Eat That Frog on Amazon, Barnes and Noble , Indiebound, or the BK Bookstore.
8. The Body Is Not an Apology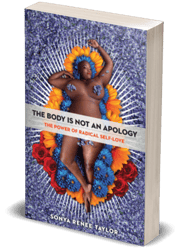 This is not your average body-positivity book. Hailed by Bustle as one of the 11 feminist books that could totally change your year and Bitch Media as one of February's must-reads , Sonya Renee Taylor's The Body Is Not an Apology calls for a movement of radical self-love to create a more just, equitable and compassionate world.
It's clear this book has really hit on something. Check out this excerpt from a review in The Glow Up:
Kimberlé Crenshaw, founder and executive director of the African American Policy Forum, wrote: "To build a world that works for everyone, we must first make the radical decision to love every facet of ourselves. Through lucid and courageous self-revelation, Taylor shows us how to realize the revolutionary potential of self-love. 'The body is not an apology' is the mantra we should all embrace."
These endorsements are more than superficial. They speak to the work Taylor and her team are truly trying to do, work that extends far beyond what the now trendy phrase "body positivity" suggests.
Best of all, Sonya Renee Taylor is on tour! Catch up with her at one of her upcoming book events.
Find The Body Is Not an Apology on Amazon, Barnes and Noble, Indiebound, or the BK Bookstore.
9. The Introverted Leader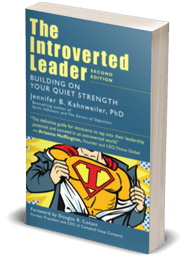 Introverts rock, says author Jennifer Kahnweiler, and it's time they get their due.
Her pioneering book, The Introverted Leader, lays out a winning strategy for introverts to take charge in the often extrovert-dominated culture of the workplace. The new edition released in March 2018 includes fresh advice on the unique challenges faced by introverted women, how leaders can shape a more introvert-friendly workplace, customized hiring and coaching strategies for introverts, and the positive correlation between introverted leadership and company performance.
Arianna Huffington calls this book "The definitive guide for introverts to tap into their leadership potential and succeed in an extroverted world."
Find The Introverted Leader on Amazon, Barnes and Noble, Indiebound, or the BK Bookstore.
10. The Serious Business of Small Talk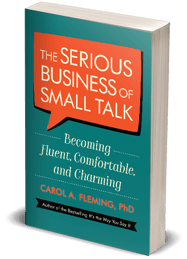 We all know that small talk is important, but many of us avoid it at all costs. With her newest release, The Serious Business of Small Talk, speech pathologist and communication expert Carol Fleming builds on the momentum her previous bestseller It's the Way You Say It to show how small talk is actually a crucial step to get help, information or support from others. She offers strategies to help readers overcome their distaste for small talk and to build the skills they need to embrace it.
FindThe Serious Business of Small Talk on Amazon, Barnes and Noble, Indiebound, or the BK Bookstore.