These days, breaking news engulfs our personal devices and media channels constantly; many of us have entered 2021 feeling even more overwhelmed and stressed. In under a year, we navigated a global pandemic, endured and witnessed continued violence inflicted on Black communities, and watched an insurrection at the United States Capitol that put Members of Congress and Capitol staff in substantial danger. Amidst all of this, we are expected to show up to work fully and set our grief on the back-burner.
We are living through the "hinge of history," which means even though our institutions feel unstable right now, we can reshape them for the greater good. Leaders have a responsibility to show up for their teams now more than ever. Despite the great uncertainty we face, we have the opportunity to shape more compassionate, caring workplaces and deeper interpersonal relationships. With so much pain and fear dominating the political climate—and bleeding over into all aspects of our lives—we can commit to establishing honest and compassionate organizations and communities. Here are three ways (with accompanying resources) leaders and change-agents can bring about meaningful change in 2021 and beyond.
1. Remote work is here to stay—so get good at it!
The coronavirus pandemic has cemented remote work as a new reality of business. Working from home offers many benefits to employees in terms of time and flexibility, but the transition into the digital workplace comes with a unique set of challenges.
The Long-Distance Teammate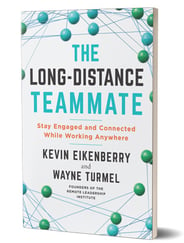 Even before COVID-19, remote work was growing at nearly 30 percent per year. Now, it's just a fact of life. Millions of people who were accustomed to working at a central location every day now find themselves adapting to an entirely new way of working—and have to do it quickly.
Written by the founders of the Remote Leadership Institute, The Long-Distance Teammate is the most authoritative single resource for helping remote workers get work done effectively, build relationships that are both productive and satisfying, and maintain a career trajectory when they are not in constant close contact with their leader, coworkers, or the organization in general.


Berrett-Koehler | Amazon | Indiebound | Bookshop | Audible
The Long-Distance Leader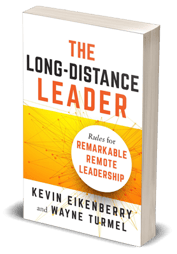 The challenges of leading at a distance have become more urgent than ever. In The Long-Distance Leader, Kevin Eikenberry and Wayne Turmel introduce the "Three-O" Model, encouraging leaders to think about outcomes, others, and ourselves—elements of leadership that remain unchanged, whether employees are down the hall or halfway around the world.
Pairing it with the Remote Leadership Model, which emphasizes the use of technology as a tool, leaders can now effectively manage teams wherever they are. Filled with exercises that ensure projects stay on track, keep productivity and morale high, and build lasting relationships, this book is the go-to guide for leading, no matter where people work.

Berrett-Koehler | Amazon | Indiebound | Bookshop | Audible
The Remote Facilitator's Pocket Guide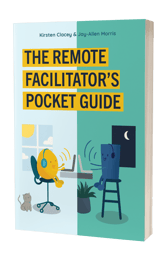 Remote meetings are not easy; technical barriers and invisible group norms increase the uncertainty and risk of the already vulnerable task of collaborating and sharing ideas. Few things feel as lonely and intimidating as speaking into a screen with removed faces staring back in silence.
This book will help you improve the quality and value of your remote meetings to ensure the connection stays alive at your company. Whether you're a seasoned facilitator, a new facilitator, or someone hoping to improve team meetings, you will learn principles and actionable methods to hold effective, engaging, and collaborative remote meetings.

Berrett-Koehler | Amazon | Indiebound | Bookshop | Audible
2. Change is difficult and accelerating, but we can adapt.
Last year proved that we can't always prepare for the unexpected, no matter how much we focus on contingency plans or response systems. But we can approach change head-on and learn to better adapt to the accelerating rate of change.
From Incremental to Exponential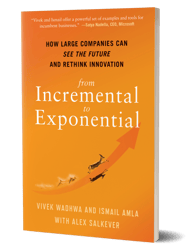 Based on decades of experience working with both the world's leading brands and disruptive start-ups, tech experts Vivek Wadhwa and Ismail Amla are here to tell you that "big equals slow and stodgy" is a myth. From Incremental to Exponential explores the opportunity that legacy companies have to create new markets and remake their businesses.
Wadhwa and Amla delve deeply into why innovation dynamics have changed so dramatically in recent years and show how companies can overcome stasis in a rapidly changing market. Providing a playbook on how to use these insights in your career and organization, this anecdote-rich story rethinks modern innovation—a book every manager, executive, and an ambitious employee will want to read.


Berrett-Koehler | Amazon | Indiebound | Bookshop | Audible
Hyper-Learning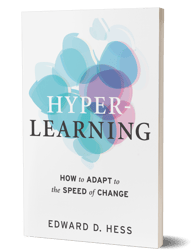 Ed Hess believes that for humans to excel in the Digital Age, we need to become Hyper-Learners. With the rate of technological advancement outpacing human productivity, Hess advocates that people need to lean into their human strengths - like empathy, curiosity, and relationship-building - rather than trying to think like a computer.
This how-to book dishes out a radical new way of working and being by teaching us to continuously learn, unlearn, and relearn at the speed of change. Written in two parts, Hyper-Learning helps readers create a new mindset, choose and embrace required behaviors, and adopt daily practices that drive Hyper-Learning. Featuring case studies of three business leaders and two public companies, Hess shows how to harness the power of human emotions, choices, and behaviors to enable the highest levels of human cognitive, emotional, and behavioral performance—individually and organizationally.

Berrett-Koehler | Amazon | Indiebound | Bookshop | Audible
The Six New Rules of Business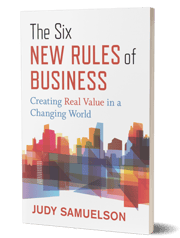 Business in the 21st century is undergoing a major transformation. Businesses must navigate a new landscape of value creation. Internet-powered transparency, a more powerful worker voice, and the decline in the importance of capital, and the complexity of global supply chains in the face of planetary limits change the way companies and our economy function.
In The Six New Rules of Business, Judy Samuelson lays out how hard-to-measure intangibles like reputation, trust, and loyalty influence new ways to assess risk and opportunity in investment and asset management. She argues that employees are both the best allies of the business and the new accountability mechanism, more so than consumers or investors. Samuelson's new rules offer a powerful guide to how businesses are changing today—and what is needed to succeed in tomorrow's economic and social landscape.

Berrett-Koehler | Amazon | Indiebound | Bookshop | Audible
3. Care for yourself while caring for others.
The key to an enduring organization is to prioritize employee and personal well-being. Leaders who demonstrate consistent care and compassion will not only see greater retention but greater success in the long-term.
The Age of Overwhelm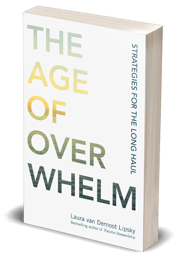 Though we'd hoped for a break from the intensity of 2020, 2021 shows little sign of slowing down the pressure. How can we build in daily practices to manage the overwhelm so that we can show up for ourselves and others? Whether we are overwhelmed by work or school; our families or communities; caretaking for others or ourselves; or engagement in social justice, environmental advocacy, or civil service, just a few subtle shifts can help sustain us.
Laura van Dernoot Lipsky, the bestselling author of Trauma Stewardship and The Age of Overwhelm, shows us how by offering concrete strategies to help us mitigate harm, cultivate our ability to be decent and equitable, and act with integrity. The Age of Overwhelm aims to help ease our burden of overwhelm, restore our perspective, and give us the strength to face what is yet to come.

Berrett-Koehler | Amazon | Indiebound | Bookshop
The Art of Community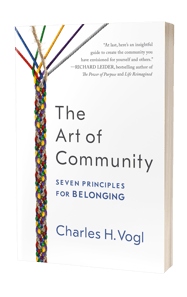 Our best work happens together. Strong cultures help people support one another, share their passions, and achieve big goals. And such cultures of belonging aren't just happy accidents—they are purposefully cultivated, whether they're in a company, a faith institution, or among friends and enthusiasts.
Drawing on 3,000 years of history, community-building, and personal experience, Charles Vogl lays out seven time-tested principles for growing influential and connected communities. He provides hands-on tools for creatively adapting these principles to any group—formal or informal, mission-driven or social, physical or virtual. This book guides leaders seeking to build a vibrant, living culture that will enrich lives.

Berrett-Koehler | Amazon | Indiebound | Bookshop | Audible
The 5 Disciplines of Inclusive Leaders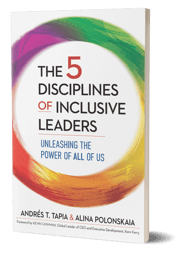 Andrés Tapia and Alina Polonskaia, senior leaders at Korn Ferry, argue that to build sustainable diversity and inclusion, organizations need to have inclusive leaders at all levels.
Informed by Korn Ferry's massive database of 3 million leadership assessments to reveal the essential qualities of inclusive leaders, they discuss the personality traits these leaders share and detail how to develop what they call the five disciplines of inclusive leadership: building interpersonal trust, integrating diverse perspectives, optimizing talent, applying an adaptive mindset, and achieving transformation. This book will help leaders foster the skills to deal with today's complex challenges and create a more inclusive, sustainable, and prosperous future for all of us.


Berrett-Koehler | Amazon | Indiebound | Bookshop | Audible